---
Re: Trancing Out with DJ DPL
---
---
We all had a great time with you! Thanks for the opportunity!
There is a good picture of you from that Tuesday night. It was taken by 
Aigars Mahinovs and is part of 2019 DebConf's official photo album, available at:
I suppose you're free to use that picture. It shows you working on the music table, during the event, with the guy that helped with the equipment beside you. I think it's what you're looking for. The picture is attached to this email.
Best wishes
Felipe Maia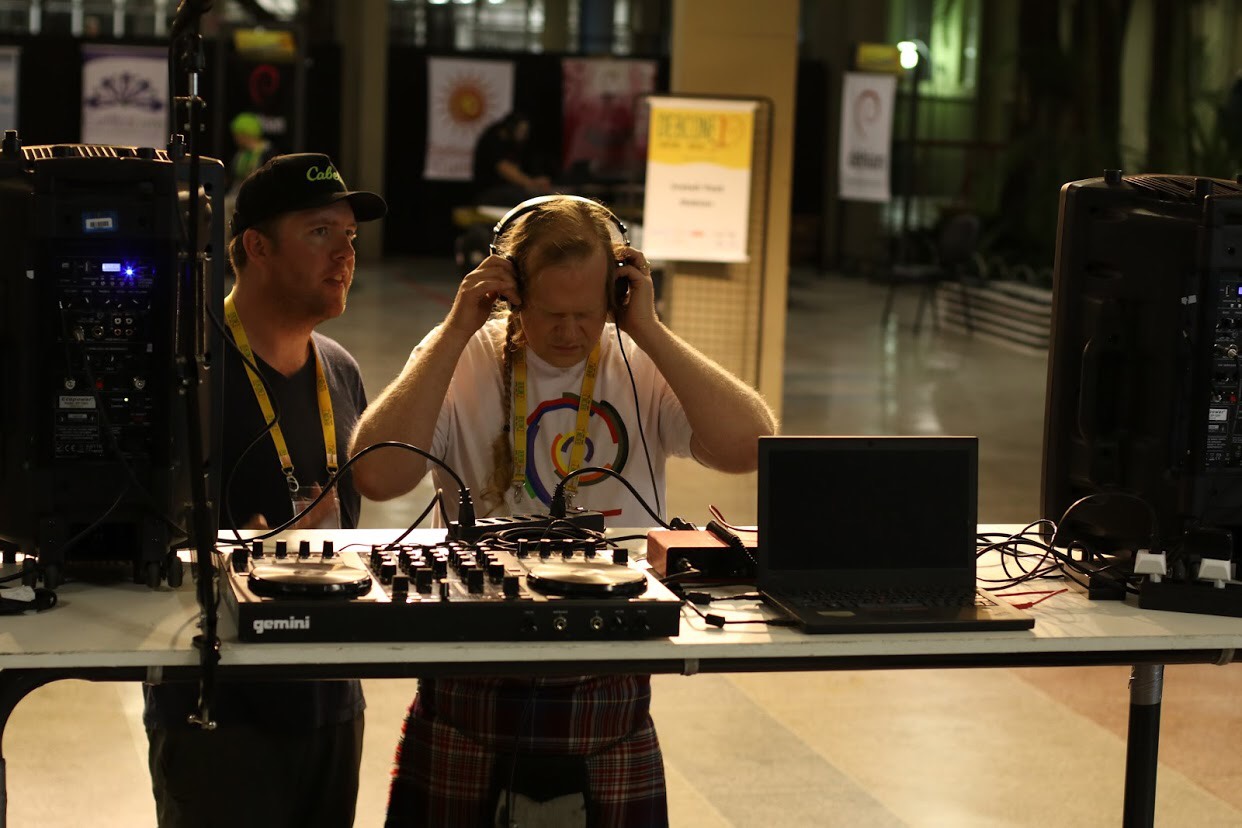 >>>>> "Sam" == Sam Hartman <hartmans@debian.org> writes:

    Sam> Come join me and dance at the venu tonight starting at 8 PM
    Sam> just after dinner.  We'll be in near the restaurant.

    Sam> I'll start out with a set of tracks taken from Debian (games,
    Sam> demos and the like).

I want to thank everyone who came and danced.  That was a truly special
night for me.  It is one of the first times that I've been really sure
something I did creatively was valuable to other people.
There's no way you can fake  having that much fun.

Did anyone get a picture of me Tuesday evening that they would be
willing to let me use as an image for a mixcloud page for the set?

Relatedly, the complete Tuesday set is available at
https://www.mixcloud.com/hartmans/trancing-out-with-dj-dpl-live-from-curitiba-brazil/

I am not aware of any free platforms that will allow me to handle the
licensing issues, so I've chosen to use mixcloud even though it is
proprietary.

--Sam


---
Reply to:
---