Debian Mailing Lists
debian-lts-changes
Changes to the "debian LTS" distribution
All new package uploads to the LTS ("Long-Term Support") suite are announced here. You should subscribe to this list if you want immediate notification of every package upload to LTS.
If you only wish to receive announcements of new package releases on LTS, you may wish to subscribe to the debian-lts-announce mailinglist instead.
All posts to this list are moderated.
Posting address: debian-lts-changes@lists.debian.org
Subscribe / Unsubscribe
See these hints if you're having trouble unsubscribing
Archives
List archives get refreshed every 20 minutes.
You can link to the most recent page in the archives for this list.
Statistics
Excerpt from the list usage statistics pages: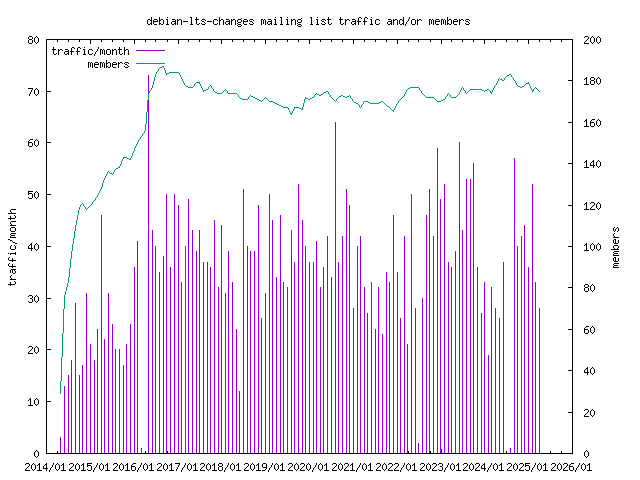 , .