Debian Mailing Lists
debian-kernel-maint
Debian kernel development and discussion
Discussion and development of Debian kernel packaging, for the kernel team and other developers.
Posting address: debian-kernel-maint@lists.debian.org
Subscribe / Unsubscribe
The subscription policy for this list is: dead list
Archives
List archives get refreshed every 20 minutes.
You can link to the most recent page in the archives for this list.
Statistics
Excerpt from the list usage statistics pages: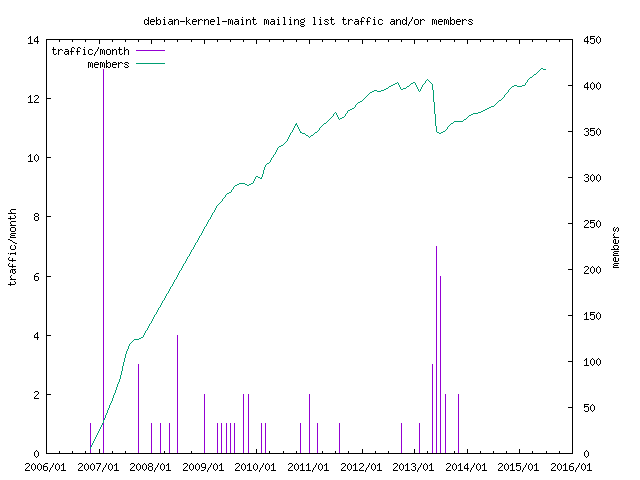 , .