Debian Mailing Lists
debian-jobs
Job postings for members of the Debian community
Job postings can be published on this list in order to make them public to members of the Debian community. While the jobs do not necessarily have to involve the use of Debian, it is encouraged that they do. Jobs can be about the development of proprietary system, but jobs involving free software (either development or system administration) are preferred. Please include information such as location and remuneration if appropriate. The list is moderated; it is also an open list - job postings which have to be kept private should be sent to leader@debian.org who will distribute them.
All posts to this list are moderated.
Posting address: debian-jobs@lists.debian.org
Subscribe / Unsubscribe
See these hints if you're having trouble unsubscribing
Archives
List archives get refreshed every 20 minutes.
You can link to the most recent page in the archives for this list.
Statistics
Excerpt from the list usage statistics pages: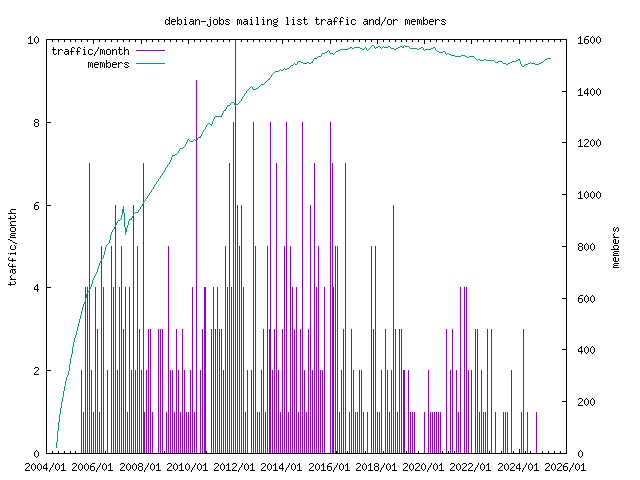 , .