Debian Mailing Lists
debian-japanese
debian-user in Japanese
This list covers Japanese localization and translation related requests or questions, and conversations about Debian and Japanese.
This list is set as Language-Team for PO files and also a contact point of translation team, for those who do not understand Japanese.
The official language is English (and Japanese).
For native Japanese speakers, Debian JP Project provides several mailing lists discussing the Debian system in Japanese, see https://www.debian.or.jp/community/ml/. General public lists are: -users, -devel, -www and -doc. Their purposes are the same as the namesakes on lists.debian.org.
Language used on this list: English/Japanese.
This list is not moderated; posting is allowed by anyone.
Posting address: debian-japanese@lists.debian.org
Subscribe / Unsubscribe
See these hints if you're having trouble unsubscribing
Archives
List archives get refreshed every 20 minutes.
You can link to the most recent page in the archives for this list.
Statistics
Excerpt from the list usage statistics pages: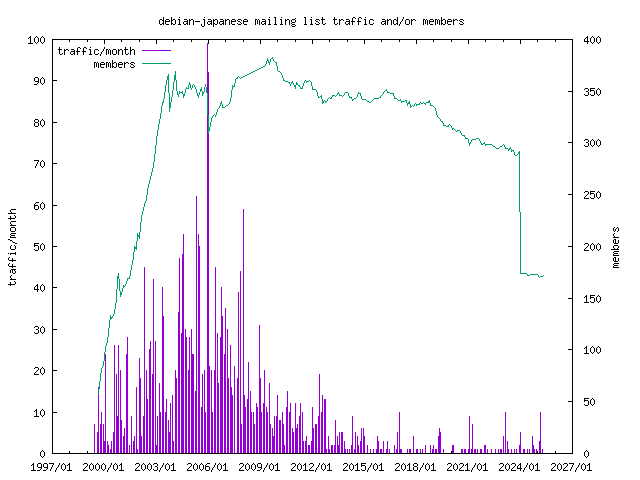 , .