---
Верите вашему любимому человеку?
---
Subject: Верите вашему любимому человеку?
From: Антипов С. И. <367gardner@fcta.com>
Date: Wed, 14 Sep 2005 22:08:43 +0000
Message-id: <f57501c5b978$1208cd86$35954d2f@fcta.com>
---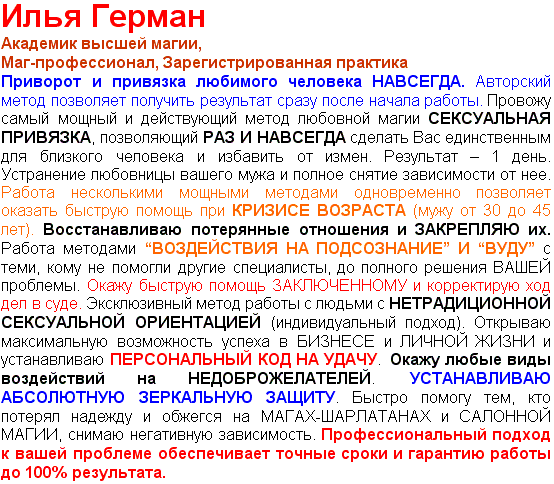 Сайт: http://1.ilyager.z8.ru





"proletarian" literature sponsored by the Soviet police state.s include ADA (1969), a love story set on the planet of Antiterra, a mixture of Russia and America, TRANSPARENT THINGS

Баранов С.
---
Reply to:
---