Debian Mailing Lists
debian-bugs-dist
Debian BTS, received bugs
All submitted bug reports as well as further information on them are distributed here.
All posts to this list are moderated.
Posting address: debian-bugs-dist@lists.debian.org
Subscribe / Unsubscribe
See these hints if you're having trouble unsubscribing
Archives
This mailing list has no archive.
The list either isn't archived at all (on this server), or it can't be archived publically, or it hasn't received any messages to be archived yet.
Statistics
Excerpt from the list usage statistics pages: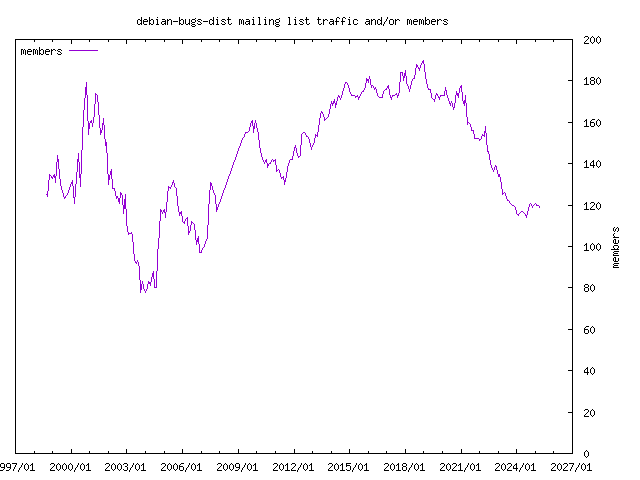 , .